MONTHLY WEBSITE SUBSCRIPTIONS
Looking to give your online presence a facelift? Don't let the sticker shock scare you! Our web development team is here to turn your website from a scary movie into a blockbuster hit. We'll work with you every step of the way to create a custom site that showcases your superstar status and fits your budget. Let's make your online presence sparkle and shine like a witty one-liner!
Let's Get Started
Dare to lead.
Looking for a website that's tailored to your unique brand? We totally get it - one size definitely doesn't fit all! But fear not, we've got the solution for you.
Our monthly website subscription offers a custom-built site that's perfect for small to medium-sized businesses, giving you a solid foundation to build on. So let's get started on creating a website that's as one-of-a-kind as you are!
GETTING STARTED
Design and Build up to 4 pages
30 Minutes of Updates Monthly
GROWING
Design and Build up to 6 pages
EXPANDING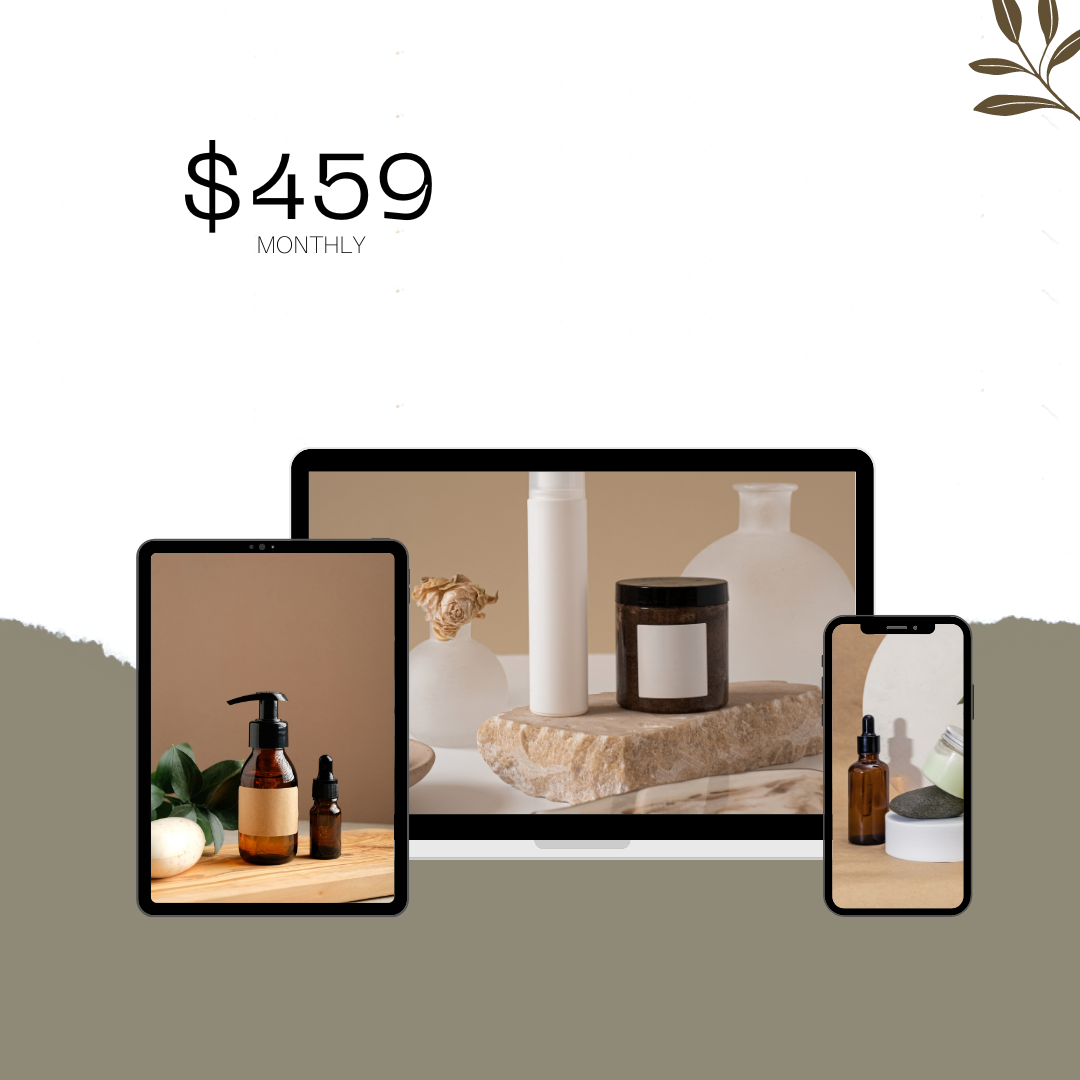 Design and Build up to 10 pages
1.5 Hours of Updates per Month
SEO (Search Engine Optimization
Maintenance & Priority Support
Want to keep your customers hooked and give your SEO a boost? You need a blog, my friend! But hey, we know writing can be a real pain in the you-know-what. That's why we're here to help. Send us your rough draft and we'll turn it into a polished masterpiece that'll keep your readers coming back for more. And if you're short on time, no worries - our seasoned writing staff is ready and waiting to craft killer content just for you. Let's make your blog the talk of the town!
Ready to take the online retail world by storm? Excellent - with Shopify on our side, we can create your dream online platform in a flash. Our expert team will have you up and running in no time, leaving you free to focus on what really matters - making sales and raking in the dough! Let's get started on your online retail empire today.
Ugh, the never-ending task of email marketing - it's enough to make anyone break a sweat! But fear not, because our team has got your back. We'll take care of all your email marketing needs so you can relax and focus on what you do best. Let us do the heavy lifting and watch your customer base grow!
Tired of those influencers constantly hitting you up for freebies? Well, we've got a sneaky little trick up our sleeves. Let's set them up as affiliates, so they can earn their keep by being your very own social media soldiers. They'll promote your brand to their followers, and in return, earn free product. It's a win-win situation - you get the exposure you need, and they get to satisfy their never-ending thirst for freebies. Let's turn those pesky influencers into your brand's army of advocates!
Drop us a line.
Let's get started with a quick phone call. Our team wants to get to know more about you and what your vision is.